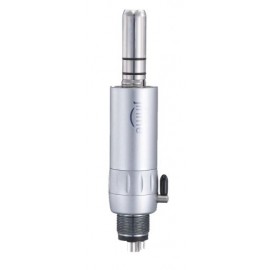 Air motor M1 External spray
SKU: JI-M1
Description:
The M1 low speed handpiece adopts external water spray, so it can provide solution for the problem of no water output caused by pipe blocking. It is equipped with stainless steel snap joints with superior flexibility, thus ensuring that the water pipe will not be loose or drop from the joints during the application of the handpiece.

---
Please, feel free to request a price if you are interested in this product. Our manager will be in a touch to you!
Related Products
Aluminium Lubrication Tool Suitable for 4-hole and 5-hole connection The high-quality L..
Full synthetic Premium Service Oil Mint scent 500ml For a large selection of lubrication tool..