EXO SAFE
SKU: AG-EXO_FULL
Description:
Exo Safe comprises a set of six periotomes and the Safe automated impactor which is directly connected to a micro motor. Adapted to anterior and posterior sectors, Exo Safe is designed for general practitioners and implantologists alike.
The main advantage of

Exo Safe

is the

preservation of the bone integrity.

It thus assists the practitioner specialising in reconstructions and/or grafts, and facilitates the placement of a post-extraction implant.

Exo Safe easily mobilises the tooth

as the periotome makes it easy to locate the root support for the elevation, then extractio

This ergonomic instrument is held in one hand

which makes it easier to handle in the mouth and improves intra-operative visibility.

Continual impactions with regular intensity facilitate the gradual enlargement of the desmodontal space.

They create less trauma than the traditional manual technique. Exo Safe improves the practitioner's dexterity and leads to greater acceptance of the treatment by the patient.









Technical Data
Speed range:
Motor speed setting at 15000 rpm (max)
---
Please, feel free to request a price if you are interested in this product. Our manager will be in a touch to you!
Related Products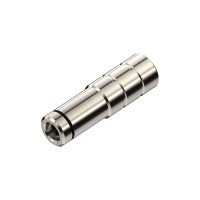 Aluminium Lubrication Tool Suitable for low speed handpieces with INTRAmatic® connection ..
Full synthetic Premium Service Oil Mint scent 500ml For a large selection of lubrication tool..
The 1st automatic osteotome on the market !UNIQUE !Osteo Safe®* is indicated for crestal approach&nb..