1:1 Handpiece, 90 mm
SKU: NO-1710
Description:
General surgery handpiece with a length of 90 mm and 1:1 transmission, with spray nozzle and Quick release locking mechanism, for instruments with a length of 44 mm and a shaft diameter of 2.35 mm

---
Please, feel free to request a price if you are interested in this product. Our manager will be in a touch to you!
Related Products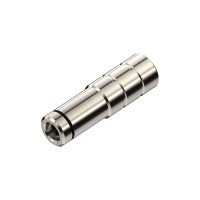 Aluminium Lubrication Tool Suitable for low speed handpieces with INTRAmatic® connection ..
The very simple, hence almost self-explaining operation of the TCM 3000 BL made this device a highly..